Coaching with Michael
Whether you're looking for audition prep, callback coaching, repertoire & audition material, or general consultation, Michael is the coach for you. With extensive experience working with Broadway's top casting directors, performing as a musical theater actor himself, and casting projects in New York and regionally, Michael has a deep understanding of the audition process from both sides of the table. As your audition coach, Michael will offer holistic, comprehensive support including:
Audition and Callback Coaching
Have a big audition? A callback for the role of a lifetime? Michael will coach you through preparing sides, callback materials, and offer casting insight, wardrobe consultation, and performance techniques. Audition coaching is the best way to ensure that you feel prepared and confident to do your best work in a callback or audition appointment.
General Coaching
New to NYC or gearing up for audition season? Work with Michael to understand your type, build a varied and useful audition book, and perfect your audition cuts. General Coaching is a great time to assess if your material is working for you, check your goals as a performer, and ensure you're putting your best foot forward this audition season.
College Audition Coaching
Are you preparing to audition for college? Michael offers comprehensive coaching covering every aspect of your audition including song and monologue selection, wardrobe consultation, and resume formatting. Michael will work with you to prepare your audition and then continue to refine your package after each audition.
No matter the project, Michael puts your needs as an actor first, offering you full support in every step of the audition process. He will help you discover truth in your material, showcase yourself at your best, and feel prepared to nail every audition. Get in touch today!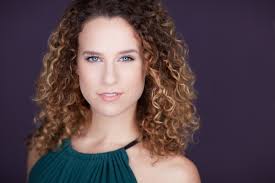 "Michael speaks the actor's language. He finds a way to communicate to individual performers in a way that allows them to move closer to their honest, personal take on the material. His vision has always elevated my work!"
Chelsea Williams (In Transit, Mamma Mia!)
"Michael instills a sense of ease, creativity and confidence while elevating my work through specific, actor-friendly adjustments. He creates spaces of joy and play while also maintaining an efficient and productive session. It is a pleasure to work with such an insightful and imaginative coach." Kaitlyn Frank (Newsies, White Christmas)

"In coaching, Michael finds the balance between pushing me to find my best work while retaining a sense of confidence and joy. He cultivates authenticity, and ease, and helps me find myself within the material. Anyone can coach you and perfect technicalities... But helping you do those things AND keep your magic is what Michael does best."
Jessica Jain
(Pitch Perfect)
Sign up for more info and work with Michael!
"When Michael stepped away from the audition table and approached me, I knew he meant business and he cared about the work. He led our company in an exciting process and made our production shine."
Nathan Lucrezio (Aladdin, Cinderella)
"Whether we're revisiting a piece we've done many times or creating something from the ground up, Michael always finds something fresh and interesting to focus and work on. He is insightful, intelligent, and a joy to collaborate with."
Jenny Rose Baker (Fiddler on the Roof)